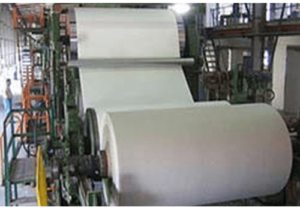 GRAMICID-14
U.S.Steriles has made an extensive research on pulp and paper mill and reviewed the problems of the industry.
Water is an essential requirement of pulp and paper mills. The quality of water will decide the output and the quality of the paper.
The major problem faced are SLIME GROWTH, bacterial growth, and protozoa, which hampers the production of quantity as well as the quality of paper.
S.Steriles offers GRAMICID-14 which is highly effective on sulphate-reducing bacteria thereby even stainless steel bio-corrosion is prevented.
Key Features:
Rapid Sterilization, acts against a broad spectrum of microorganisms
Non toxic
Eco-friendly
Highly cost effective
Long-term stability
Remains effective even at high temperatures