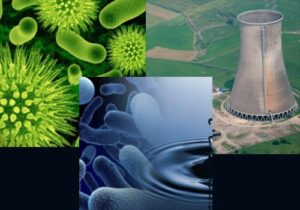 COOLING TOWER BIOCIDE
Brand : 
Gramicid-C
Description :
GRAMICICD-C the cooling tower biocide is basically formulated for Biocidal, Fungicidal and Algaecidal action which acts on Salmonella, Legionella growth so as to prevent bio-filming.
It also reduces power consumption by increasing efficiency of the system and functionality, prevents water contamination and improves heat loss for proper cooling.
This Multicomponent Cooling Tower chemical is now a product that has high demand in the industries like Food & Beverage, Dairy & Ice-Cream, breweries etc. with best results then expected.
GRAMICID-C is specifically meant for the control and prevention of microbiological growth in both open as well as closed circuit systems.
GRAMICID-C is a very effective Algaecide and Bactericide which controls and removes the micro-organisms and algae in recirculating water consumed in cooling towers
Legionella is relatively resistant to standard water disinfection procedures, however GRAMICID-C destroys Legionella that is found in cooling towers, fountains, pool, ducts, AC, AHU decorative water bodies, garden sprinklers, dust control sprinklers, fire tanks and water tanks.
NOTE: – COOLING WATER ALGAE CONTROL can be done by adding GRAMICID-C directly to the cooling water system.

Features :
Low dosing and most economical
Prevents Scaling & Fouling
Prevents Bio corrosion and Chemical corrosion
Good dispersant
Even accidentally excessive quantities do not harm the system
Reduces power consumption by increasing efficiency of the system
No need to use acid to bring down the pH to neutral level
Reduces the plant shut down time
Totally Eco-friendly & Biodegradable and hence does not pose any concern for the discharge of waste water.