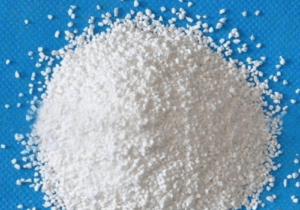 TCCA
Trichloroisocyanuric Acid (TCCA) is used as a disinfectant in swimming pools, fountains and other water bodies and helps in achieving crystal clear and clean water.
TCCA gives long term sterilizing effect keeping the swimming pools free from bacteria and algae.

KEY FEATURES AND BENEFITS:

Cost effective and easy to handle, ship, store and apply.
Long duration of sterilizing effect.
No side-effects on skin, hair and eye etc.