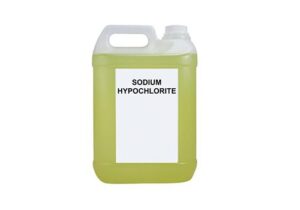 Sodium Hypochlorite
Sodium hypochlorite (NaOCl) is a compound that is effectively used for water purification. It is used on a large scale for surface purification, bleaching, odour removal and water disinfection.
Sodium hypochlorite does three things: Sanitize, oxidize, and kills organic matter in the pool.
Organic matter could be algae spores, bacteria, bugs, and swimmer waste
Key Features
It can easily and be stored and transported.
Sodium hypochlorite produces residual disinfectant.