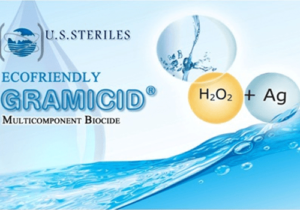 Silver Hydrogen Peroxide
Raw water and the entire water system can be easily sanitized with Gramicid but a proper method should be followed for that.
Below method is the general flow pattern to be followed:
Shock Dose
Raw water empty tank (underground) should be sanitized.
Water lines
Filters
Water Softener
RO membrane
Storage tanks
Note: proper contact time is extremely important in each and every step of sanitization.
For exact dosing details kindly contact.