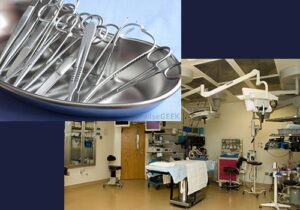 Silver Hydrogen Peroxide-Disinfectant
GRAMICID (ECOFRIENDLY DISINFECTANT): GRAMICID is a multi-component complex formulation of high concentration Hydrogen Peroxide and Silver in cationic form.
GRAMICID a Peroxide-silver complex effectively and completely destroys all microorganisms including viruses, spores, gram-positive & gram-negative bacteria, E.Coli, bacteriophages, including legionella, salmonella, fungi, yeast, protozoa and biofilms. It does not develop any resistance. Gramicid eliminates the need of halogen treatment (Cl, Br, I), phenols and aldehydes.
APPLICATION OF GRAMICID IN HOSPITALS
| SR.NO | APPLICATION OF GRAMICID | CONTACT TIME | DOSE |
| --- | --- | --- | --- |
| 1 | MOPPING OF FLOORS AND WALLS | 2 to 5 Min | 0.5% to 1% conc. |
| 2 | SURGICAL INSTRUMENT | 2 to 5 Min | 0.1 - 0.2% solution |
| 3 | BOTTLES AND CATHETERS | 10 Min | 0.1 - 0.2% solution |
| 4 | HAND & FEET WASH | 30 Sec. | 0.1% solution |
| 5 | PLASTIC & RUBBER SLIPPERS | 1 Min | 1% solution |
| 6 | SURGICAL GLOVES | 30 Sec. | 0.2% solution |
| 7 | LAUNDRY DISINFECTION: OF APRONS, TROUSERS, CAPS, LINEN, ETC . | 5 to 10 Min | 200 ppm |