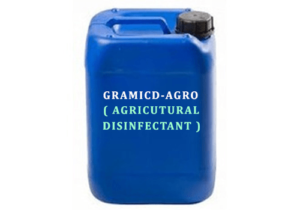 Gramicid-Agro (For Post Harvest Preservation)
An alarming percentage of fresh produce perishes long before it reaches consumer.
Most of this accounted for by either natural degradation caused by bacterial infection or mould & non-availability of good storage and transportation linkages.
These loses could be minimized by suitable post-harvest measures to increase shelf life by inhibiting bacterial and mould growth.
Mere washing of fruits and vegetables after harvest may simply redistribute organisms from infected to healthy produce.
Conventional Approach Washing with fungicides/chemicals may leave bad taste, odour& Desirable residual toxicityon the produce which can lead to consumer rejection.
GRAMICID AGRO in an eco-friendly and Non-Toxic, economical solution for all the above problems.
Applied soon after the harvest GRAMICID-AGRO assures farm-fresh appearance, original taste & quality even after prolonged transportation and local and export marketing.