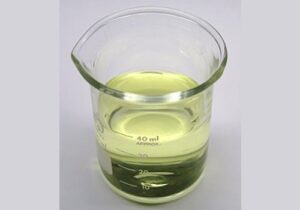 Gramicid-401 ( Low PH Antiscalant)
GRAMICID-401 is aBroad spectrum antiscalant, especially effective in controlling deposition of inorganic scales.
KEY FEATURES AND BENEFITS :
Excellent calcium phosphate, calcium carbonate, silicate and iron-oxide dispersancy all in a single product.
Compatible with all types of membranes.
Highly Effective with  Low dosage and Cost effective
Non-toxic.
Specifications
| | |
| --- | --- |
| Physical Appearance and colour | Colour less to pale yellow Liquid |
| Odour | Aromatic |
| pH | 1.5-3.8 |
| Water Solubility | Completely soluble in water |
| Specific Gravity | 1.200-1.300 +/- 0.025 |